Trust Us for Quality AC Repair in Martinsburg, VA
Nobody wants to take care of with a broken-down air conditioner, especially on the hottest day of summer. The Dave's Diversified Services professionals are here to help return your comfort speedily with our AC service in Martinsburg.
When you need to get your AC operating speedily, rely on our skilled technicians. They're well-known for quick work finished right the first time.
From standard work to emergency AC repair, you can rely on us to tackle your needs.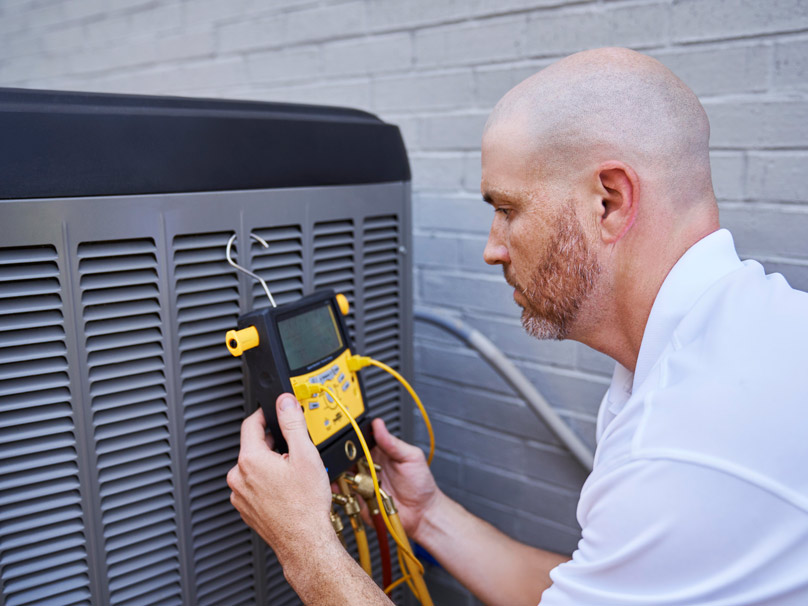 AC Service in Martinsburg and Surrounding Areas
The Dave's Diversified Services specialists can take care of your needs when you need fast AC repair in Martinsburg.
If you haven't done a tune-up lately, now's a good chance to ask about our routine maintenance plans. Regular service can lower the chance for service calls and may even make your system run for an extended period of time.
When you're calling us for repairs more regularly, it's a wise time to get started considering AC installation. We'll collaborate together to help you find the best AC for your home.
Get in touch with us at 540-636-3396 or contact us online to request air conditioning services right away.
Get Back Comfiness Fast with Our Outstanding Furnace Repair in Martinsburg, VA
Don't let that broken furnace make fun of you. No heat means tough conditions when the icy temperatures come rushing in.
If your heater isn't cooperating, let Dave's Diversified Services's furnace professionals teach it a lesson. We can uncover and correct anything defective and get your heat flowing again!
That's because the furnace repair technicians we employ are some of the smartest, providing reliable HVAC service. When it comes to service calls for HVAC systems, we have you covered.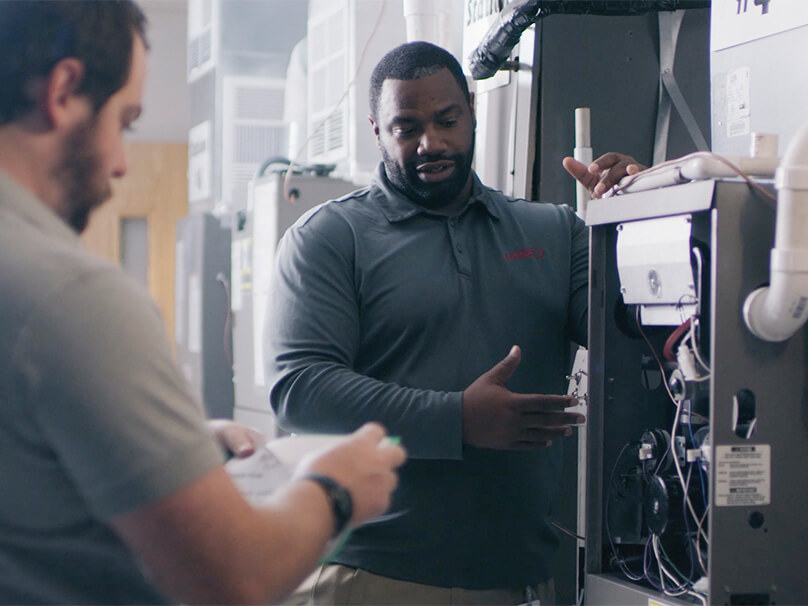 Furnace Service in Martinsburg, VA and Surrounding Areas
The best furnace repair in Martinsburg means Dave's Diversified Services.
Here's a little insight: you can minimize furnace repair calls with furnace service calls, and these are a lot less pricey. With consistent furnace maintenance, provided by our annual maintenance plans, we can increase your system's lifespan and energy efficiency.
And if you'd rather have an upgrade, we are the best at furnace installation as well. If you haven't figured out which heater you'd prefer, that's okay. We're ready to talk with you through the possible choices, and help you pick the best fit for you and your loved ones, as well as your house!
So for the top furnace repair in town, call Dave's Diversified Services today at 540-636-3396, or contact us online!
Get Your House Cozy Again with Our Heat Pump Repair in Martinsburg, VA
Dealing with a malfunctioning heat pump just isn't pleasant, namely when you are already overworked.
If you need your home comfortable again, contact the HVAC professionals at Dave's Diversified Services for heat pump service in Martinsburg. We'll show up at the first sign something is broken and won't give up until we find what's broken.
Prefer a company you can trust? Our technicians can offer outstanding service for anything that relies on heat pumps. Regardless of the project, we always want you protected.
CALL TODAY: 540-636-3396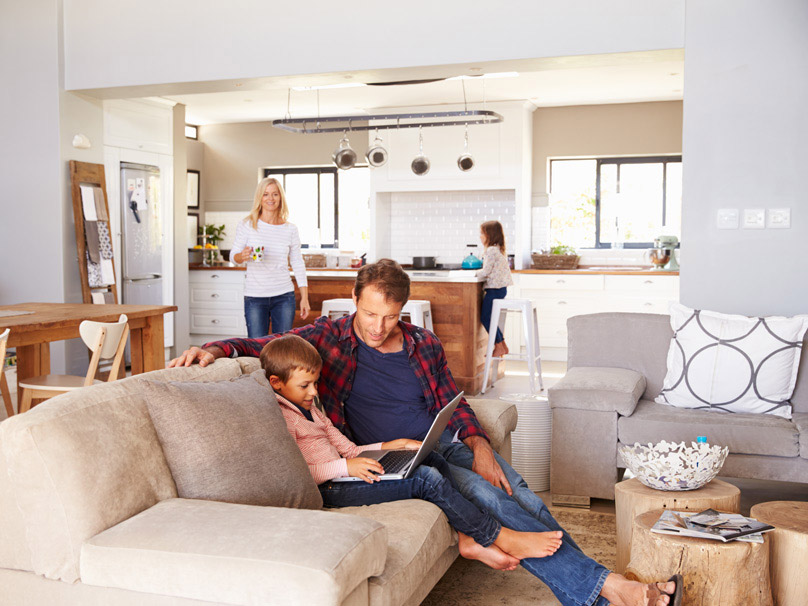 Heat Pump Service in Martinsburg, VA and Surrounding Areas
People who prefer the top name in heat pump repair in Martinsburg choose Dave's Diversified Services.
It's beneficial to arrange regular maintenance for your heat pump because it can't stop running if you want to heat and cool your place. If only it could relax a little!
That's where our annual maintenance plans help out. We can share all the specifics, but it can help you reduce the number of repair calls, and can even benefit your HVAC system's energy efficiency.
In addition We will help you with heat pump installation if your pump is unfixable. We would rather you pick out the perfect brand for your home and budge, so let's take a moment and consider your options to find out which one is best.
Call Dave's Diversified Services at 540-636-3396 or contact us online the moment you want heat pump service. We'll be on our way immediately.