Professional AC Repair in Flint Hill, VA Made Simple
When you don't have air conditioning, it might appear like a major hassle. But when you contact Dave's Diversified Services, our professional repair technicians will swiftly bring back your cool with our AC repair in Flint Hill.
We're renowned for doing the job properly the first time. So, you can trust us when you need to get your AC working quickly.
When you reach our techs we'll look after your air conditioner. We're well-equipped to take care of your needs, whether you are looking for emergency AC repair or regular work.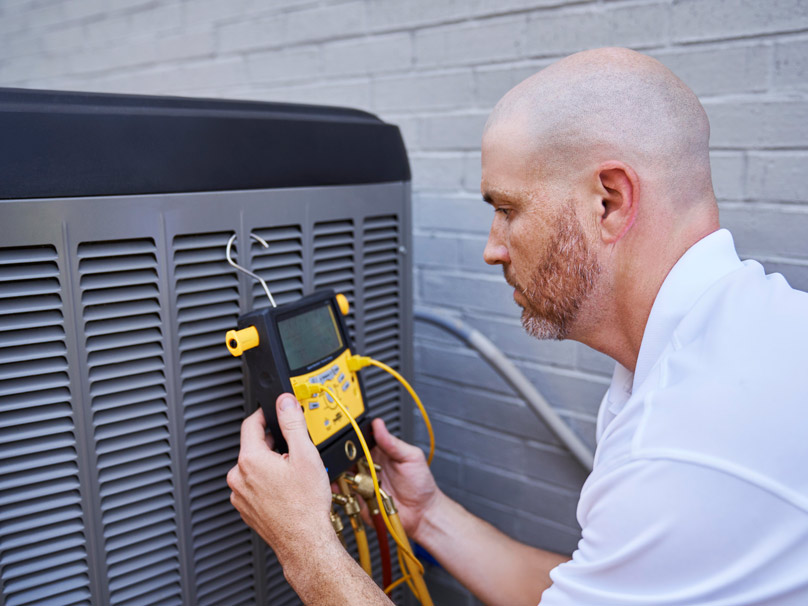 AC Service in Flint Hill and Surrounding Areas
Seeking AC repair in Front Royal? Reach the experts at Dave's Diversified Services.
While we're tending to your equipment, we can talk over a annual maintenance plan that may decrease the need for repairs in the future. Annual maintenance keeps your equipment working without trouble and might help it run longer.
If we're frequently at your house for repairs, it's usually time for AC installation. Uncertain where to get started? Our professionals can help you pick the best unit for your household.
Get in touch with us at 540-636-3396 or contact us online to request air conditioning services today.
Bring Back Coziness Quickly with Our Quality Furnace Repair in Flint Hill, VA
Getting left without warmth when winter shows up is a major problem.
Rather than be left in the cold, let Dave's Diversified Services and their HVAC professionals take a whack at it. We'll head over soon to spot and remove the problem, and get your home warm again.
Our furnace repair technicians have the tools and experience for the number one service calls and HVAC systems repair in town. We can do it all, and we'll do it quickly and expertly.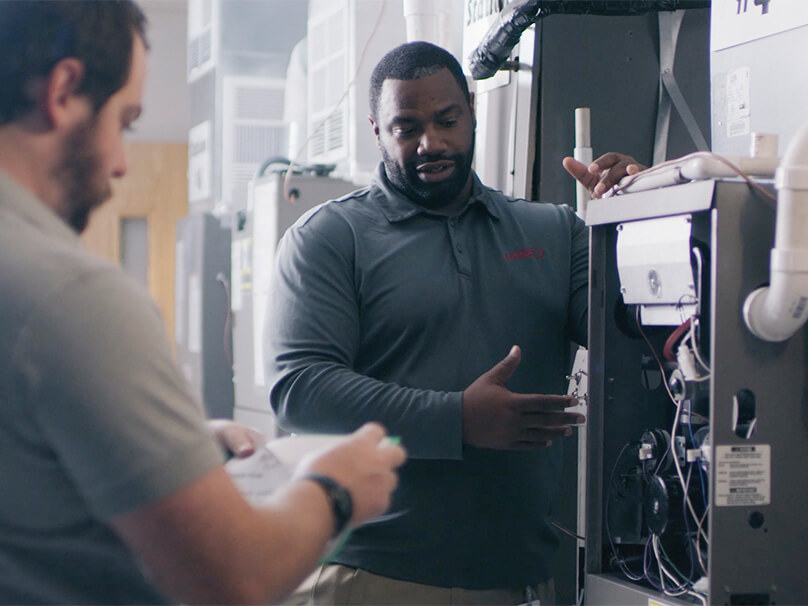 Furnace Service in Flint Hill, VA and Surrounding Areas
Out of patience with mediocre furnace repair in Flint Hill? Dave's Diversified Services is the right choice.
Furnace maintenance can potentially be postponed if you keep your heater in great shape. But if you do hire us, we can assess annual maintenance plans while we're there. This steady maintenance will keep your furnace working smoothly for years to come.
But if you're considering a replacement, we can also offer the best in furnace installation, but don't be too concerned about looking at your choices just yet. We invite you to choose the right choice for your house, so let's sit down and review them.
Reach us soonat 540-636-3396 or contact us online if you'd like to make an appointment or talk more about our reputation.
Worry- Free Heat Pump Repair in Flint Hill, VA You Can Rely On
Believe us when we say : a damaged heat pump can be frustrating, particularly when there are more immediate things to deal with.
So if there's an issue with a heat pump, call the gurus at Dave's Diversified Services for heat pump service in Flint Hill. Our heating masters find and correct any problem you could have. We'll make your home comfortable as soon as possible.
For repairing heat pumps, our technicians are known as the most experienced, and for quality service done right every time. Whatever the job, you can trust us.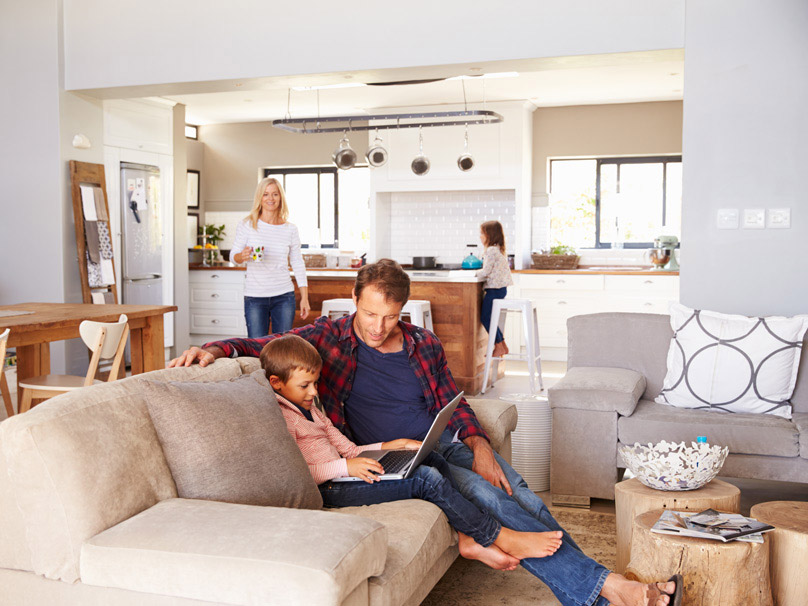 Heat Pump Service in Flint Hill, VA and Surrounding Areas
Exceptional heat pump repair in Flint Hill can only mean the experts at Dave's Diversified Services.
It's vital to call for maintenance for your heat pump, because running constantly to heat and cool your home can reduce its effectiveness.
This maintenance stops extra repair calls in their tracks and may even enhance your HVAC system's energy efficiency. This is where our annual maintenance plans could be of help, and we can talk shop while we're in your home.
But some heat pumps just aren't worth repair, and that's where our heat pump installation skills can be of help. Don't fret about choosinga upgraded style just yet, because our experts know a lot and can help out. You'll make the correct right choice this way.
Quality heat pump service is just one phone call away. Our number is 540-636-3396, or you can contact us online.