Our Skilled Pros Make AC Repair in Front Royal, VA Worry-Free
Not having air conditioning is not enjoyable. Get your comfort back rapidly by getting in touch with the pro repair technicians at Dave's Diversified Services for our AC service in Front Royal.
We'll get your AC operating again in no time at all, since we're renowned for getting service properly the first time.
Whether you are calling for emergency AC repair or common service, we'll expertly repair your air conditioner when you contact us. Our techs are well-equipped to handle all of your requests.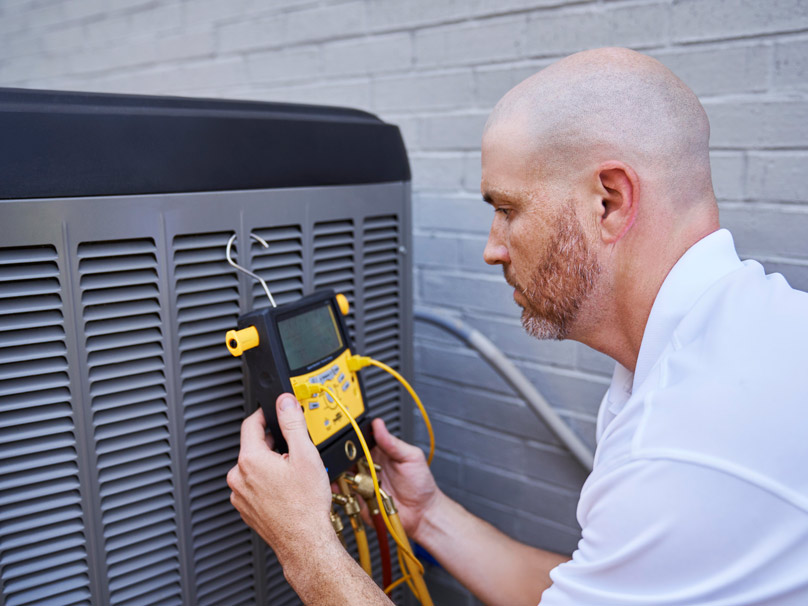 AC Service in Front Royal and Surrounding Areas
Call the professionals at Dave's Diversified Services when you need quick AC repair in Front Royal.
While our experts are servicing your system, we can talk about an annual maintenance plan that could lower the likelihood repair calls in the future. Maintenance helps your system work well and can help it run for a longer period of time.
When repair bills are greater than half the cost of a new air conditioner, the time has come to think over AC installation. If uncertain of where to start, our specialistscan help you locate the ideal solution for your needs.
Ask for air conditioning services today by calling us at 540-636-3396 or contacting us online.
Get Back Comfort Rapidly with Our Excellent Furnace Repair in Front Royal, VA
Who wants to be without heat? It can be very annoying, especially when colder weather arrives.
If you're not getting the heat you want, contact Dave's Diversified Services and our furnace experts. We'll brave the weather as soon as we can to uncover and fix the problem with your HVAC system.
Dave's Diversified Services furnace repair technicians are unmatched for HVAC service calls. If your HVAC systems are due for an inspection, we're some of the best in the industry.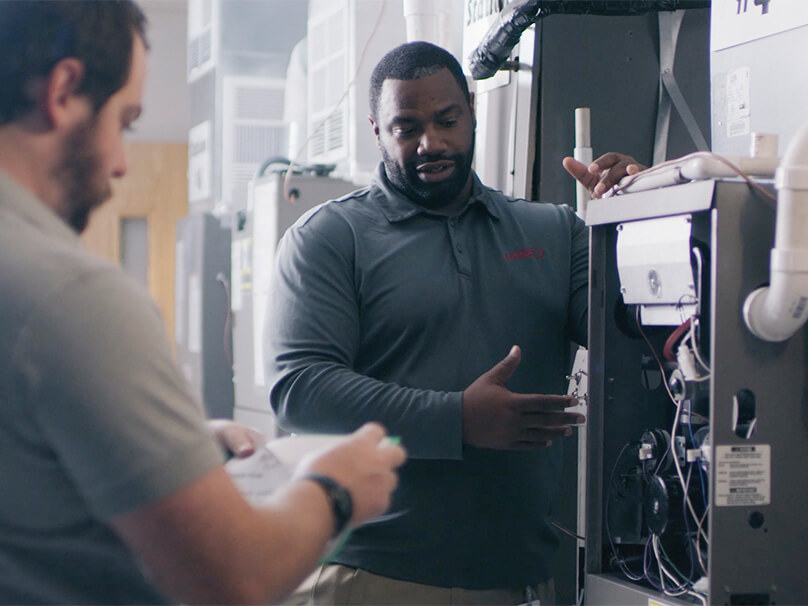 Furnace Service in Front Royal, VA and Surrounding Areas
If you want the best furnace repair in Front Royal, we're here to help.
Providing routine furnace maintenance is the most likely way to avoid furnace repair calls. If you call us, we can discuss annual maintenance plans that increase a system's energy efficiency, giving it a bump to its lifespan and productivity as well.
And if you want a replacement, expert furnace installation is one of our top services. If you don't mind, we'd like to take some time with you to pick the best system for your family. It will be a quicker, more enjoyable experience that leaves you with reliable, energy efficient heating.
Furnace service doesn't have to be a pain in the neck. Get in touch with Dave's Diversified Services at 540-636-3396 or contact us through our site today!
Heat Pump Repair in Front Royal, VA Your Family Can Rely On
The absolute last thing you should have to deal with is an archaic heat pump. There are more important things to get done.
So when it's time for some maintenance, reach out to Dave's Diversified Services and the heat pump pros for heat pump service in Front Royal. We start quickly to fix your problem, getting your home comfortable faster than you thought possible.
Heat pumps need fantastic service, service our qualified staff can give you. It's done correctly each time, no matter what the problem or job is. You can take that as a promise.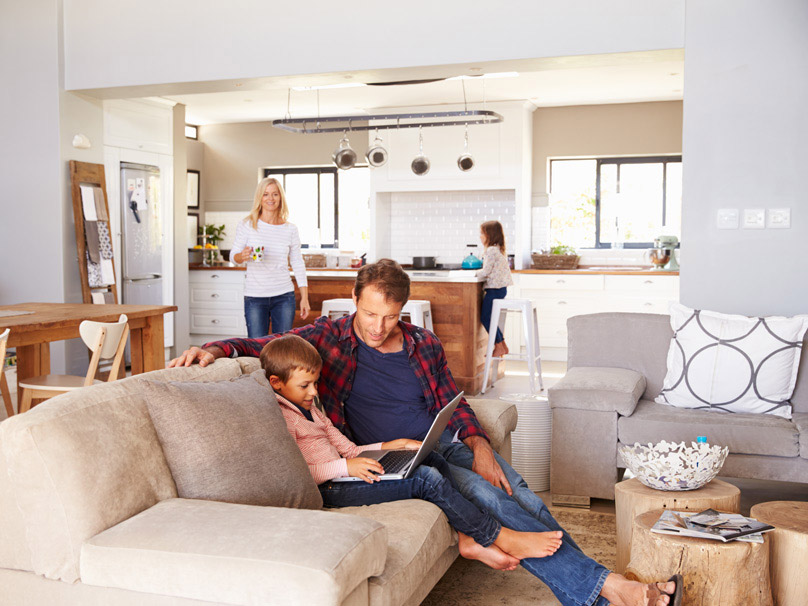 Heat Pump Service in Front Royal, VA and Surrounding Areas
Heat pump repair in Front Royal is something Dave's Diversified Services does better than everyone else.
Your heat pump is an indispensable component of your HVAC system, pumping constantly to heat and cool your humble abode. Arranging for maintenance can maintain it for years to come.
This key aspect of HVAC system support prevents repair calls from being necessary, and boosts its energy efficiency too. We offer total, annual maintenance plans that can make this extremely simply. Ask us about these offers when we've stopped by.
We also offer heat pump installation when your pump is past its prime and ready for removal. We'll work with you to settle on the perfect brand for your home and wallet, because that's what the very best service means to us.
You can count on Dave's Diversified Services for heat pump service done correctly. Contact us at 540-636-3396 or contact us online when you're ready.